Chance Gives Unreleased Jordan 11s to Kids Chance The Rapper showed up to Chicago Public Library's annual "Open Mic" event bearing some rare and expensive gifts for the kids who attended.
The event, in partnership with SocialWorks Chicago, was named after poet and multimedia educator Mike Hawkins, a mentor to Chance also known as "Brother Mike," who passed away on Dec. 4, 2014. The event "presents a safe space for high schools students to share, express, and network."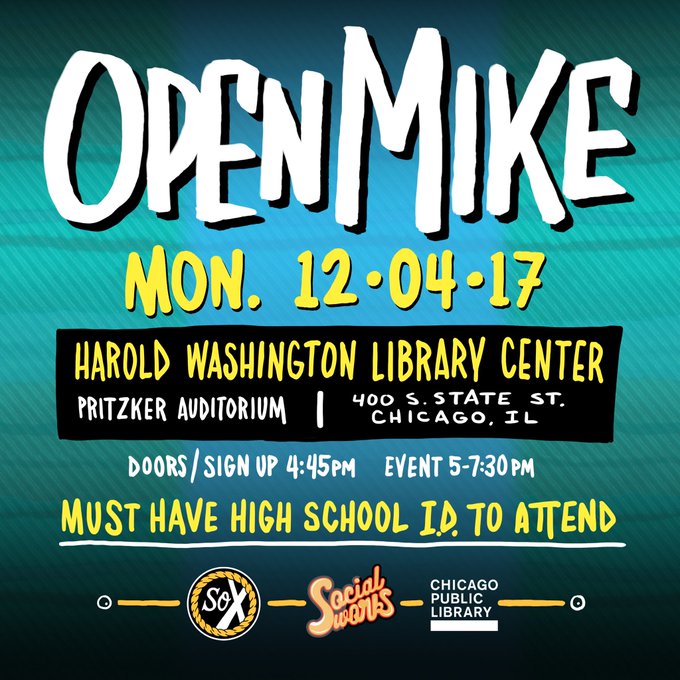 Chance The Rapper

✔

@chancetherapper

Different kinda @OpenMikeChicago today

12:39 PM - Dec 4, 2017
Marking the third anniversary of Hawkins' death, Chance teamed with Nike to give away 300 pairs of limited edition red Air Jordan 11 Retro sneakers, which hasn't been released yet and will retail for $220.
"On the anniversary of the passing of my mentor Brother Mike, Open Mike Chicago had one of its best nights yet," Chance wrote on Twitter. "Thanks to Korporate for speaking and thanks to Jordan for bringing 300 pairs of unreleased 11s for the young creatives. Until next year… POWER TO THE PEOPLE…"