Kennedy Honors Recognize Lionel Richie, LL Cool J WASHINGTON (AP) — This year's Kennedy Center Honors recognizing outstanding artists and performers managed to skip the political drama that loomed over it earlier this year — just ask honoree Norman Lear.
Ahead of Sunday night's festivities at the John F. Kennedy Center for the Performing Arts, the longtime television producer behind "All in the Family" and other hits reacted with mock surprise when reminded that President Donald Trump was not attending.
The president usually sits with the honorees and other guests. But Lear threatened to boycott the event over his opposition to Trump, and other artists expressed unease with the idea of meeting the president. A showdown was avoided when Trump announced in August that he and first lady Melania Trump would not attend. Another honoree, rapper and actor LL Cool J, called the evening "an amazing, amazing moment" for a hip-hop artist who officials said was the youngest-ever Kennedy Center Honors recipient at 49.
He said there were many deserving rappers and performers from his generation but would not go so far as to say that anybody deserved the honor over him.
"I'm humble, but I'm not going to play pseudo-humble," he said before the program. "I'm the one!"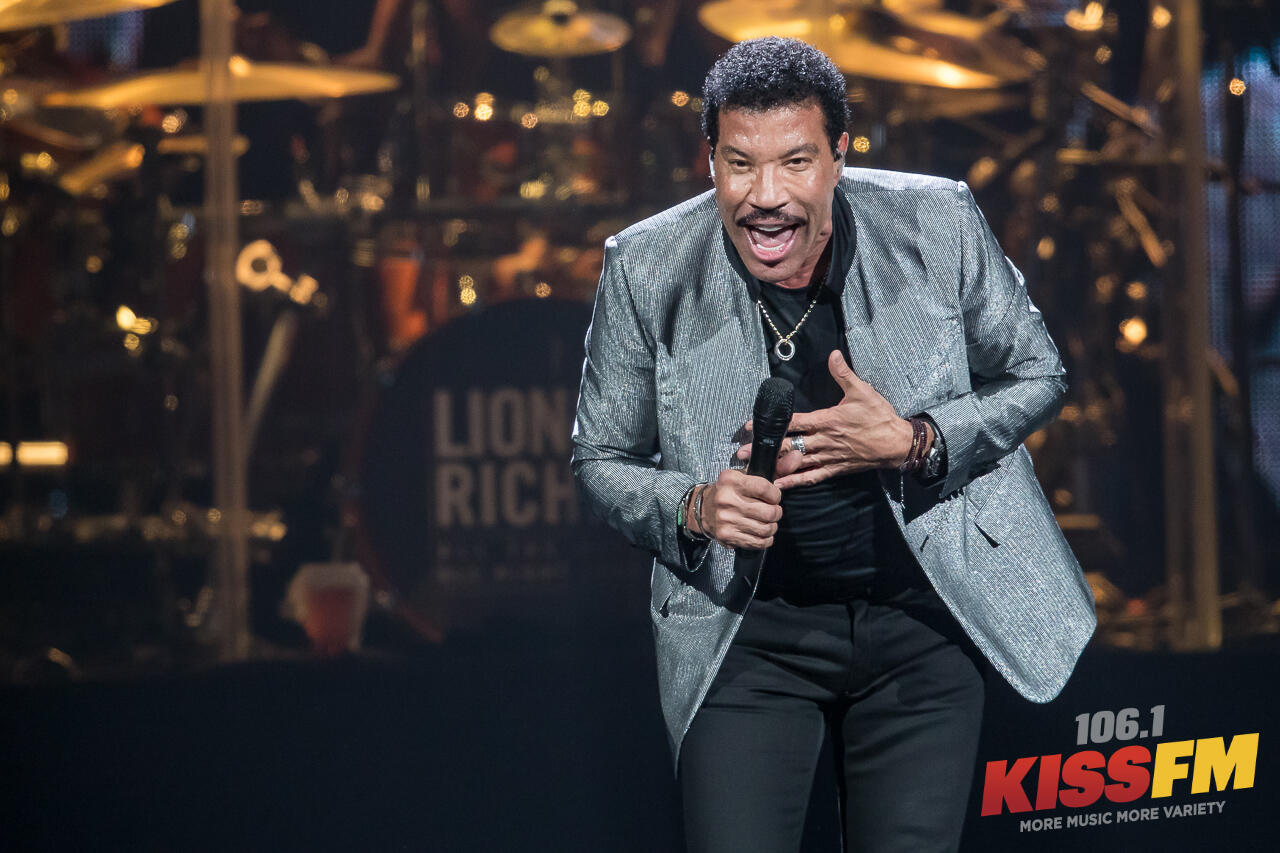 The 40th annual Kennedy Center Honors ceremony also paid tribute to dancer and choreographer Carmen de Lavallade and musicians Lionel Richie and Gloria Estefan.
Honorees each received a lengthy and personally tailored onstage tribute sprinkled with surprise guests.
Estefan was greeted with performances of her greatest hits and a solo performance by her daughter Emily.
For LL Cool J, they recreated a club onstage with performances by Busta Rhymes and members of The Roots as well as a testimonial by Queen Latifah.
For Lear, a series of quick changes transformed the stages into the sets from "Good Times," "All in the Family" and "Maude," with testimonials from Rob Reiner, Dave Chappelle and Anthony Anderson from the current hit show "Black-ish."
In addition to the Sunday ceremony, this year's recipients were honored Saturday at a gala State Department dinner. The program was to be televised Dec. 26 on CBS.