Posted August 13th, 2014 @ 7:42pm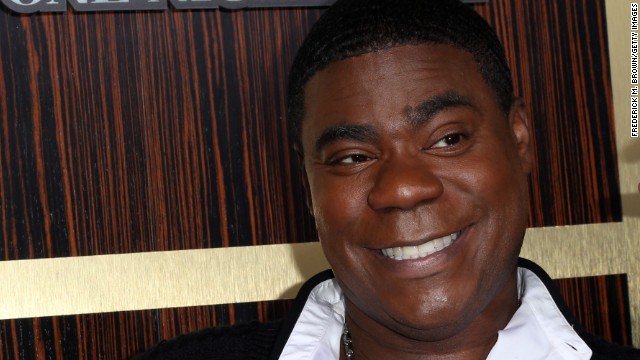 Comedian Tracy Morgan is a man of many laughs, but his lawyer said this morning that despite Internet rumors, Morgan is "still struggling" and "fighting hard" two months after a crash that left him in critical condition.
The star was seriously injured in June after a Wal-Mart truck slammed into the limo occupied by Morgan and four others on the New Jersey Turnpike. The collision killed Morgan's long-time friend comedian James McNair and injured the other passengers. Morgan was hospitalized with broken ribs, a broken nose, a broken femur and a broken leg.
Morgan's attorney, Benedict Morelli, told NBC's "Today" show: "The interesting thing is that at the beginning the Internet was saying that he (Tracy Morgan) was dead. ... Then they said that they amputated his leg. Now it's out that he's doing great. None of those things are true or accurate."
Our prayers are with Tracy.