Rhodes College Makes Forbes' Top List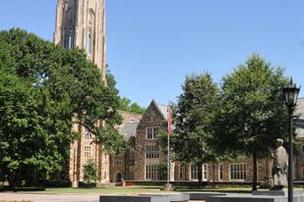 Rhodes College is one of three Memphis colleges and universities to be included on Forbes' Top Colleges in America.
Rhodes is the only Memphis school, and one of only three of the 14 Tennessee colleges to crack the top 100, with a ranking of 93. Vanderbilt University in Nashville was ranked 54 and Sewanee, the University of the South, was ranked 98.
The University of Memphis (No. 609) and Christian Brothers University (No. 618), were also on the annual list, which ranks schools by different categories, including student satisfaction, post graduate success, graduation rate and academic success