Neverland May Be Up For Sale!!!
Posted July 31st, 2014 @ 4:44pm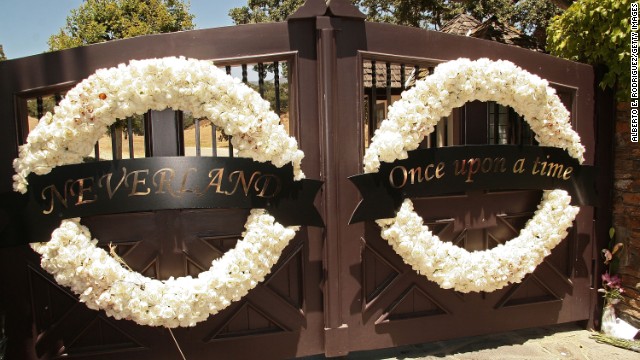 Michael Jackson's Neverland Ranch could be put up for sale. The 2,700-acre property was Jackson's place to go to escape the "world".The zoo and amusement park rides, including a Ferris wheel and a railroad, are gone. However, Neverland remains an important spot to visit for die hard Jackson fans from around the world. A constant flow of flowers, cards and gifts are left at the closed gate.
Jackson's estate still owns a minority interest in Neverland, but there is no indication from its executors that they are considering buying out the company that is majority owner of the estate. "We are saddened at the prospect of the sale of Neverland which, under the agreement negotiated during Michael's lifetime, the company has the right to sell," the Jackson estate said in a written statement Thursday.
"We hope and trust that any new owners of Neverland will respect the historical importance and special nature of this wonderful property," the Jackson estate said. "Michael's memory lives on in the hearts of his fans worldwide."