Microsoft to Samsung: Pay Up!
Posted August 4th, 2014 @ 5:39pm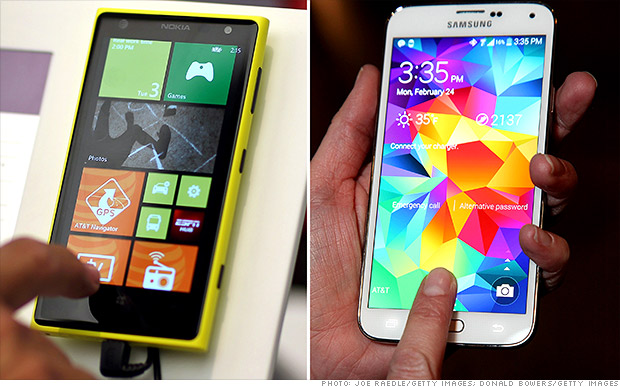 Samsung is supposed to pay Microsoft a royalty for every Android smartphone it sells. That's part of a patent-sharing agreement the two companies negotiated in 2011. But Microsoft claims that Samsung failed to pay it on time last fall and is refusing to pay interest on the late payment.
It is estimated that Microsoft makes $2 billion a year on patent royalties related to devices running on Google's Android operating system made by Samsung and other companies.
That would be more than 9% of the $22 billion in profit Microsoft made over its past fiscal year.