Gas prices are the lowest they've been at the start of August in four years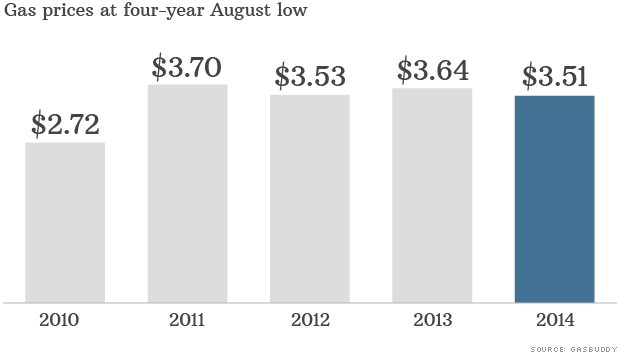 The national average price for a gallon of unleaded dropped to $3.509 on Friday. That's a 15-cent drop from the price on July 4....it's a 35-cent drop from June 25. Americans are already paying less than $3 per gallon in some rural areas, including two gas stations in Texas, five in Virginia, four in South Carolina, one in Alabama, one in Mississippi and 16 Oklahoma. Someone told me there was gas for $2.99 in Desoto, MS. What is the lowest price that you have seen/paid? And where is it?
First of all...I AM SO BLESSED TO EVEN BE BACK ON RADIO!!! I say "back" because I worked radio here in Memphis before...when V101 was "Magic 101". I then worked several years with the Def Jam Music Group. A lot of "worldly" music, huh? That is why I say "BLESSED" to be back in radio. The joy & excitement you hear in my voice is because of how amazing GOD is to me. Join me weekday's 4pm - 10pm.