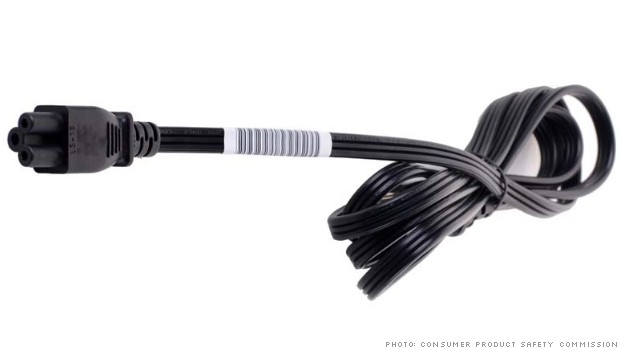 Hewlett-Packard and federal regulators on Tuesday recalled 6 million power cords sold between September 2010 and June 2012 with some HP and Compaq notebook computers, as well as certain docking stations.
They warned the cords could overheat and catch fire. Of the 29 reported cases, two involved burns and there were 13 claims of property damage.
The Consumer Product Safety Commission warned the recalled power cords should be unplugged immediately.
HP provided an online tool for customers to determine if their cord is recalled.
First of all...I AM SO BLESSED TO EVEN BE BACK ON RADIO!!! I say "back" because I worked radio here in Memphis before...when V101 was "Magic 101". I then worked several years with the Def Jam Music Group. A lot of "worldly" music, huh? That is why I say "BLESSED" to be back in radio. The joy & excitement you hear in my voice is because of how amazing GOD is to me. Join me weekday's 4pm - 10pm.