Posted August 22nd, 2014 @ 7:32pm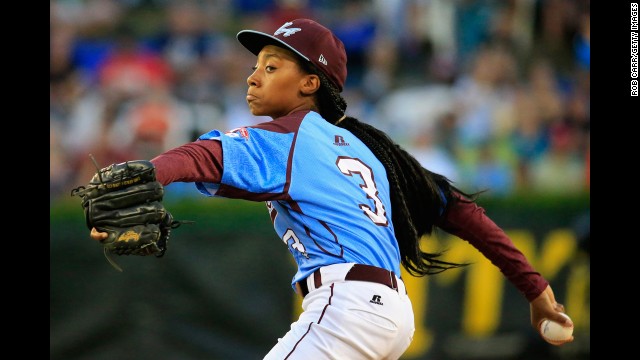 Mo'ne Davis!!!!! That is her name. She has everyone talking. There was over 34,00 in attendence for her last pitching start...A RECORD FOR ANY LITTLE GAME!
The 13-year-old became a national sensation after tossing a shutout -- giving up three hits and notching six strikeouts in the process -- to help Taney become one of the final 16 World Series contenders.
Mo'ne persistently deflected attention to her teammates -- all of them boys -- even as the media consistently made her the headline. She recalled how she happened into baseball after a coach spotted her tossing a football, how her stellar play caught some off-guard and how she interacts with her teammates.
She is the first lil league player EVER to grace the cover of Sports Illustrated. But she is not done. Although she will be too old to compete in the next Little League Series, she has another goal. Mo'ne's first love is basketball and her dream is to play for legendary coach Geno Auriemma's University of Connecticut team.